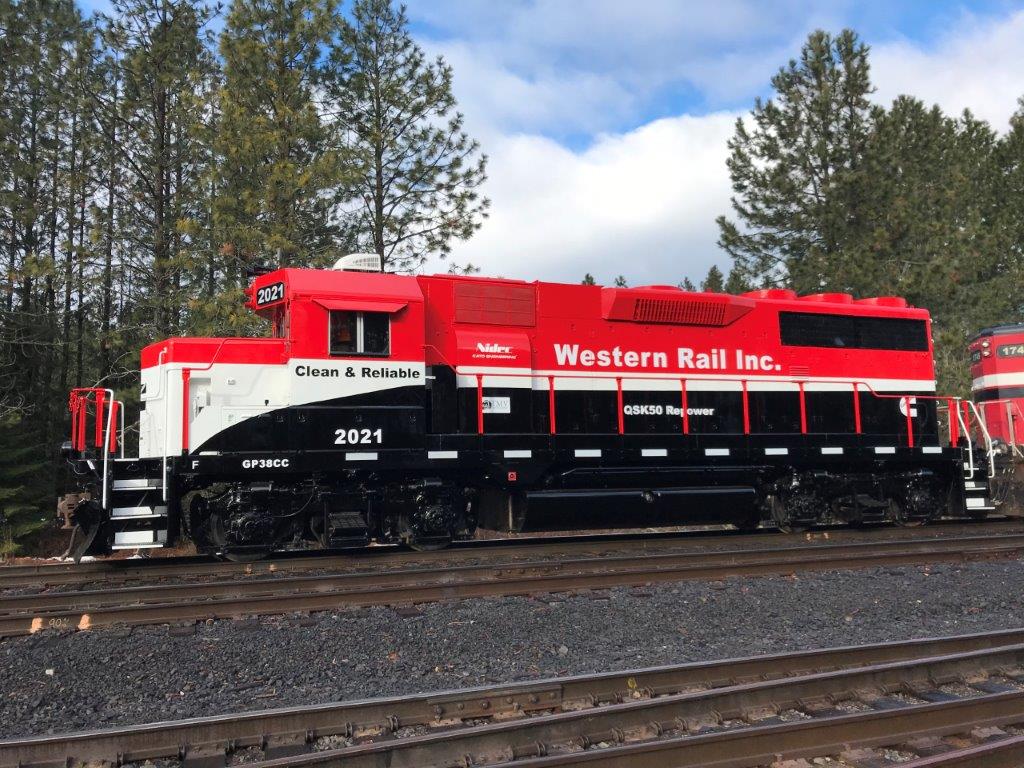 Re-powered with a Tier 3 compliant Cummins QSK50 2,000hp power module and all new electronics. All other components are EMD standard for ease of maintenance. Additionally, all components have been completely remanufactured. It even has an AC unit!
This unit will bring you 80-90% reduction in NOx Emissions, 20-30% increase in tractive effort and adhesion, 90% decrease in lube oil consumption, and up to 20% decrease in fuel consumption over the older EMD engines in use.
This locomotive is also eligible for government DURA funding & grants to help with the majority of the purchase. Please call or email the office today and find out all we can do for you to put this on your railroad today!!
Another exciting endeavor under way, Our newest locomotive.  The first time we have ever owned an SD60.  It will be available within a month and will be ready for service immediately.