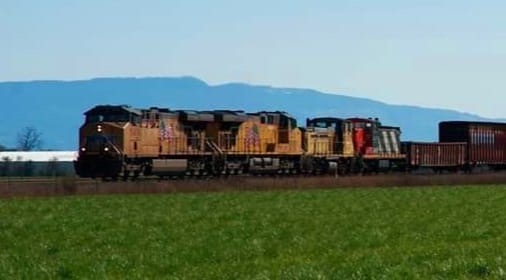 MP15DC #1360 and GMD1 #1415 are headed back to our yard finally. We will have some work to do to get them back up and running due to stolen parts and vandalism while waiting forever to be moved off their last assignment. But they should be ready to go in short order upon their return hopefully next week. Windows for the GMD1 are on order.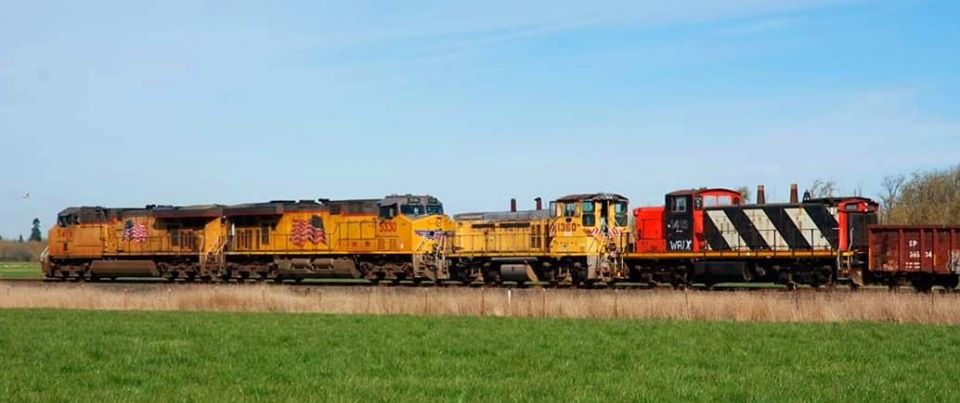 If you need good reliable power for a lease assignment or for sale give Pat or Ty a call at the office for more information and rates. 509-624-7207
Thank you Chris Ivins for the photos and the progress report.